Deploying patches on Isolated/Air Gapped environments can be achieved by opening the IP Addresses and Ports used by the HEIMDAL suite in your proxy/firewall.
*Please note the isolated machines need to reach our cloud servers as well in order to download the Updates Catalog. Without a connection to our cloud servers, the local Agents won't work, and they won't be able to pull the information about the applications installed on the machines. Once that has been achieved, a priority server can be set in your environment from which the isolated machines can pull the patches.
Please find here the Ports and IP addresses that have to be opened in order for the machines to reach our Cloud Servers.
Please see below a diagram of how patching works for isolated machines: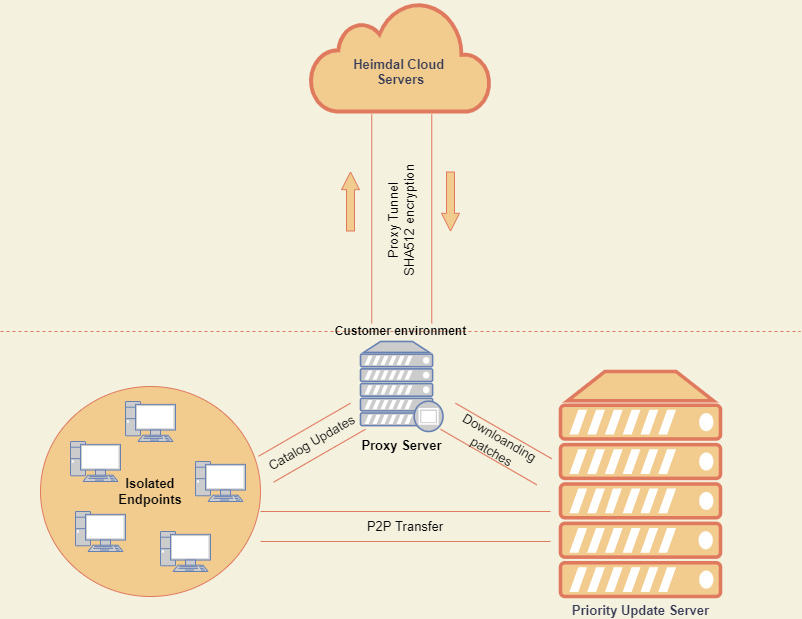 For a more detailed diagram of our patching system please visit this link.