App Discovery can be used as a cloud access security broker (CASB) that provides a comprehensive set of capabilities to help you manage and control the use of cloud apps across your organization - including visibility into inappropriate cloud app usage.
App Discovery can be accessed from the HEIMDAL Dashboard, under Products -> Threat Prevention -> Network or Endpoint, and can be leveraged to help you manage ChatGPT usage within your organization more effectively. It can ensure that your employees are using ChatGPT responsibly and securely while protecting sensitive information from potential risks.
Discovering ChatGPT usage in your organization
App Discovery allows you to identify and monitor ChatGPT usage across your organization, meaning you will be able to get valuable insights into how the employees are using the tool. This can help you optimize its usage and ensure compliance with internal policies.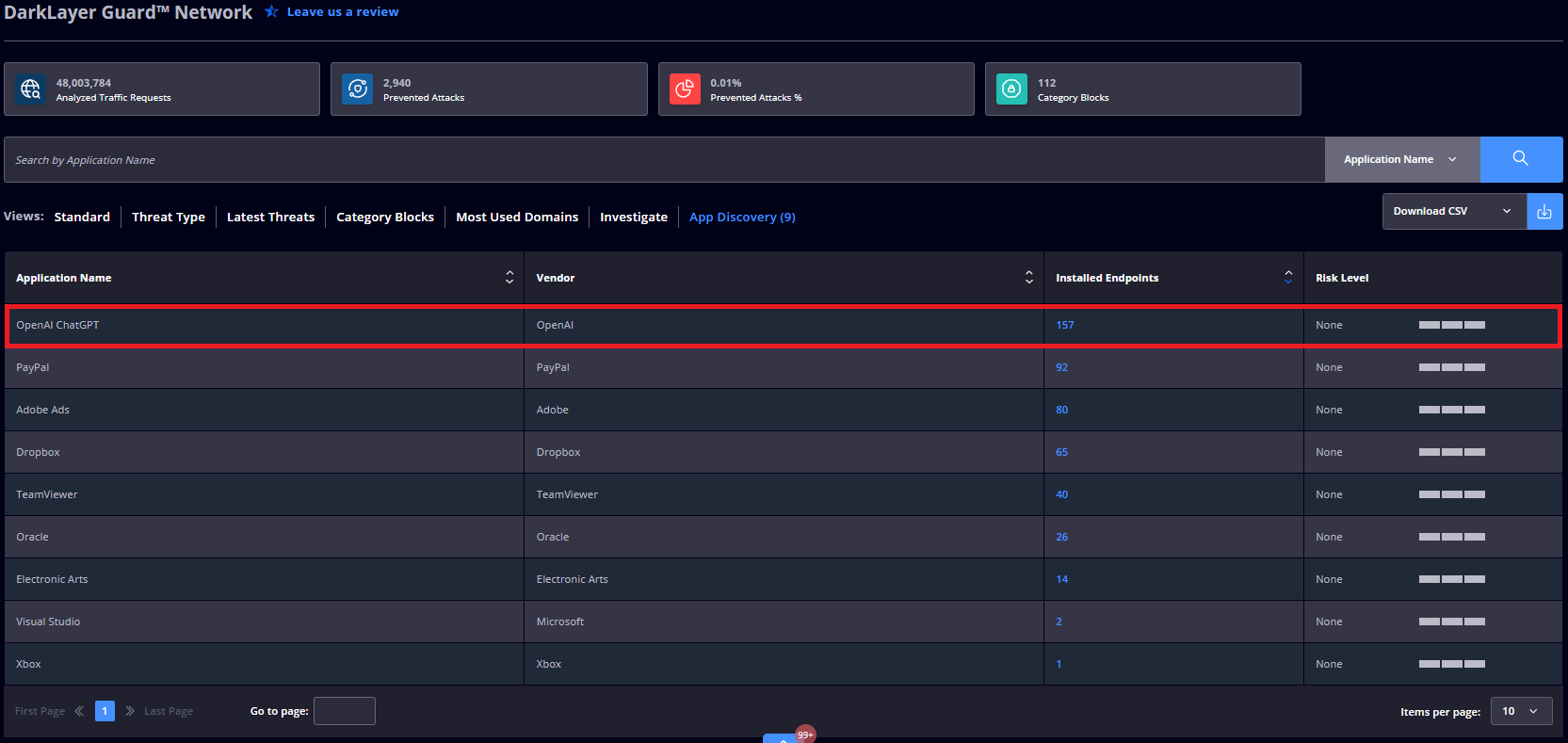 Assessing OpenAI ChatGPT usage risk with App Discovery
You can track and monitor the usage of ChatGPT by clicking the Installed Endpoints hyperlink and seeing the hostnames and the number of DNS queries performed by the users on the displayed endpoint(s).