In order to set your Outbound Office 365 e-mail to go through Heimdal™ Email Security and be scanned, you will need to set up a connector and a mail rule to redirect all outbound emails to Heimdal™ Email Security.
NOTE: your SPF record must be set up on your DNS before creating the connector. Here is the SPF record that you need to add: include: spf-esec.heimdalsecurity.com
Example: v=spf1 include:spf-esec.heimdalsecurity.com -all
1. Log in to your Exchange Admin Center. From here, navigate to mail flow -> connectors.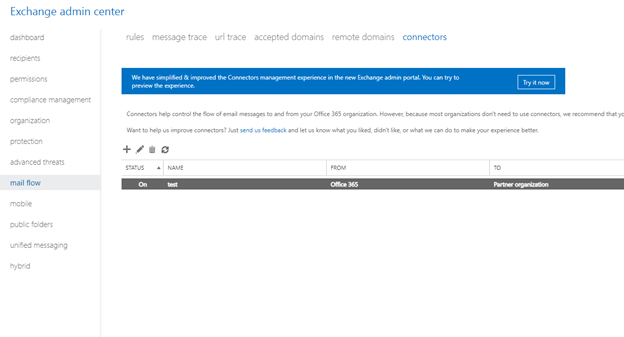 2. Create a new connector with the following settings: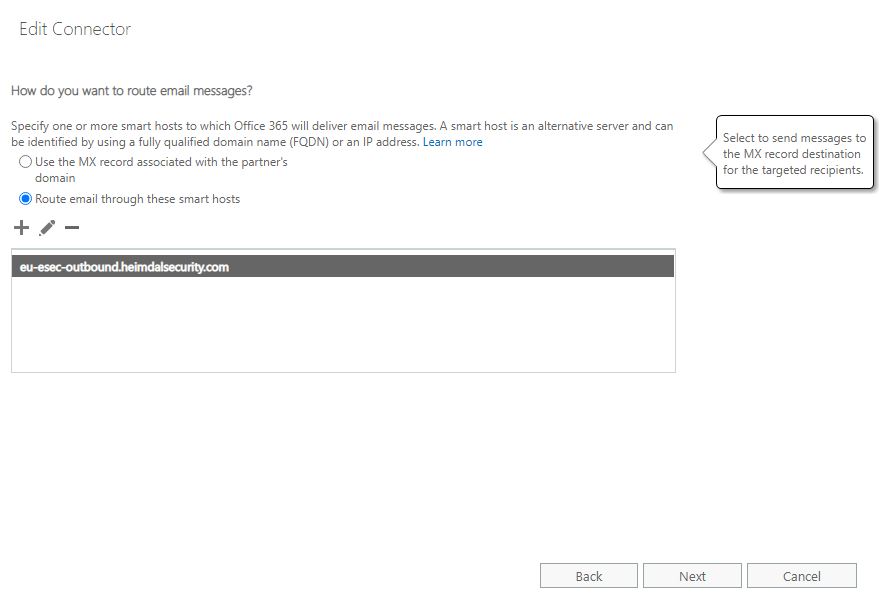 3. On validating this connector page you should choose an external valid email address where it will test and check if emails can be sent through Heimdal™ Email Security with success. Once the validation is complete go ahead and save your settings.
4. Create a rule that will route all messages through our newly created connector. To do that, simply navigate to the rules section and press the create new rule button.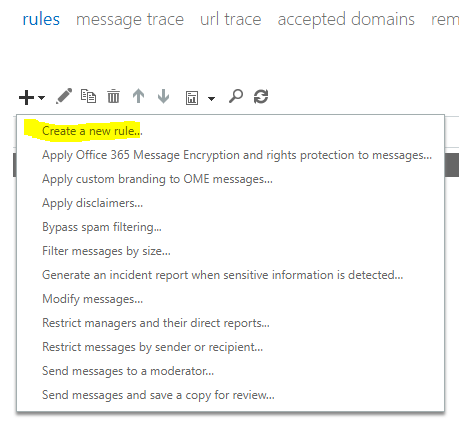 A new window will open and the first thing to do is to select MORE OPTIONS: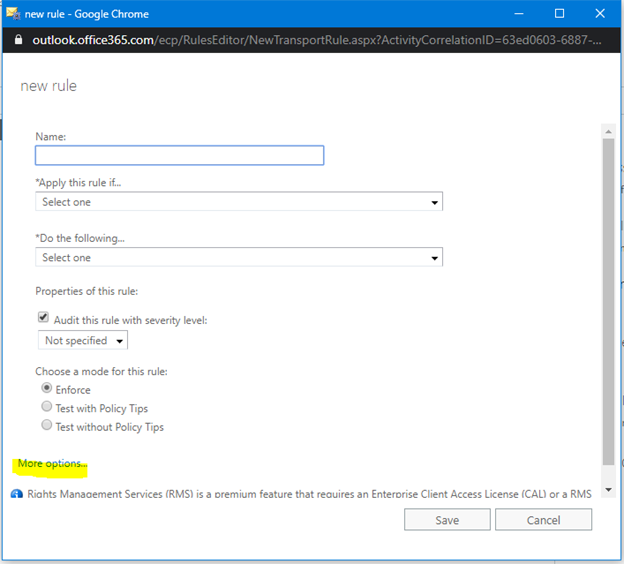 The next step is to populate the fields with the desired settings. Please check the below screenshot for how it should look like: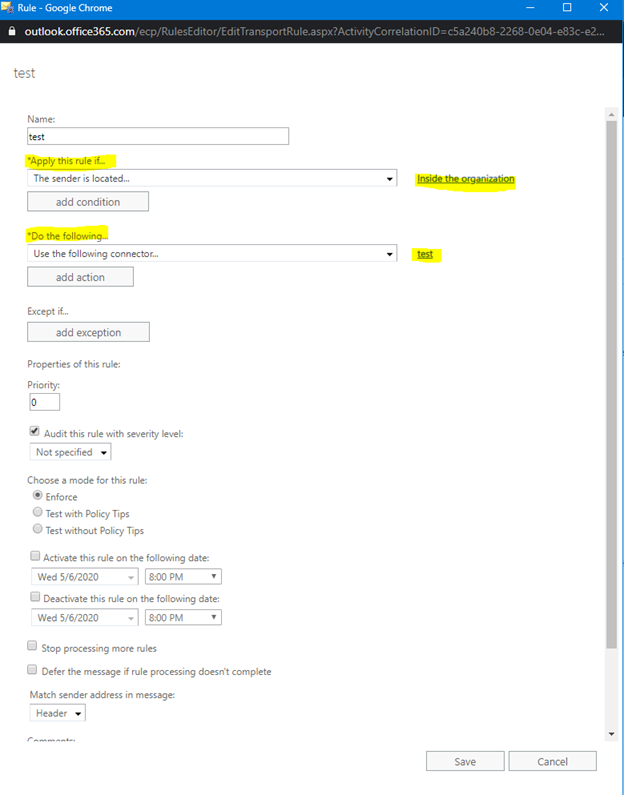 After completing these steps all outbound emails from your organization should flow through Heimdal™ Email Security.