In order to deploy the HEIMDAL Agent through a Microsoft Intune, you need the HEIMDAL Agent MSI Installer file with the Heimdal license key included (you can use the Orca software to embed the HEIMDAL license key in the MSI Installer. For more information on how to use Orca to add a license key in the MSI Installer click here).
1. Adding the new app in Microsoft Endpoint Manager
Adding the new app in Microsoft Endpoint Manager
1. Log in to the Microsoft 365 Office Center and access the Endpoint Manager.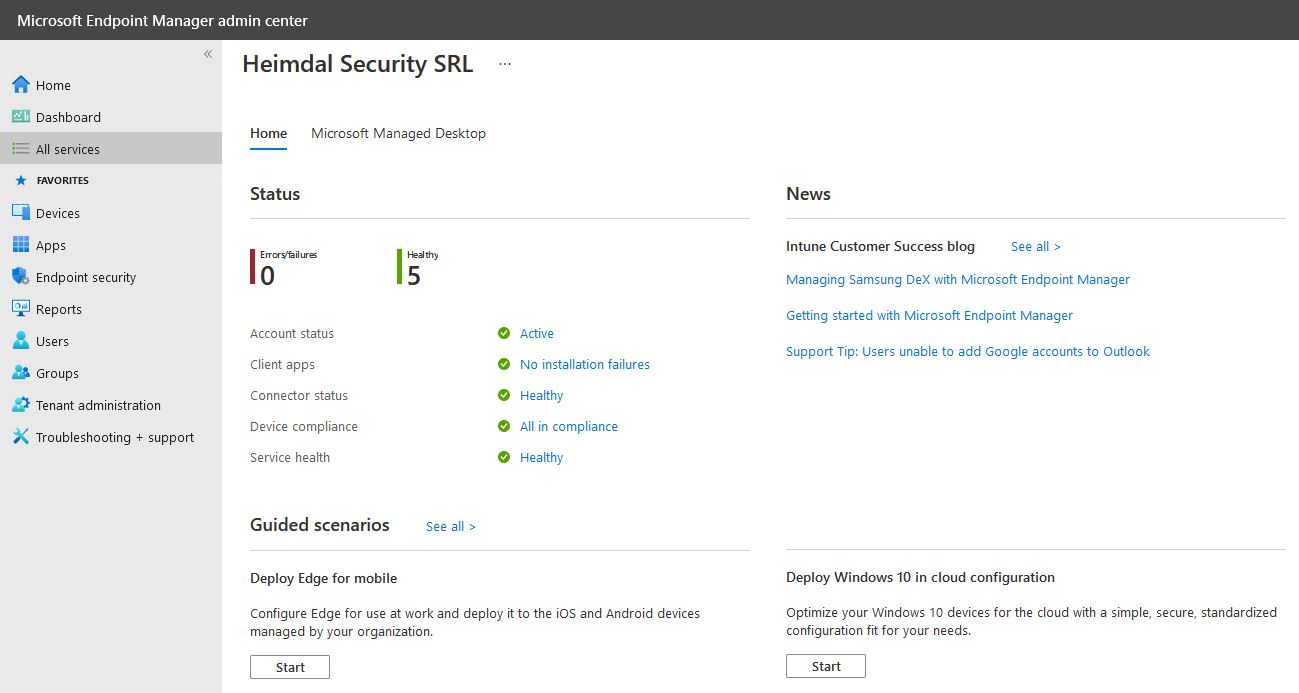 2. On the left-side menu, click on Apps and then on All apps to access the list of available applications.
3. Press Add to add the new app, select the Line-of-business app type and press the Select button.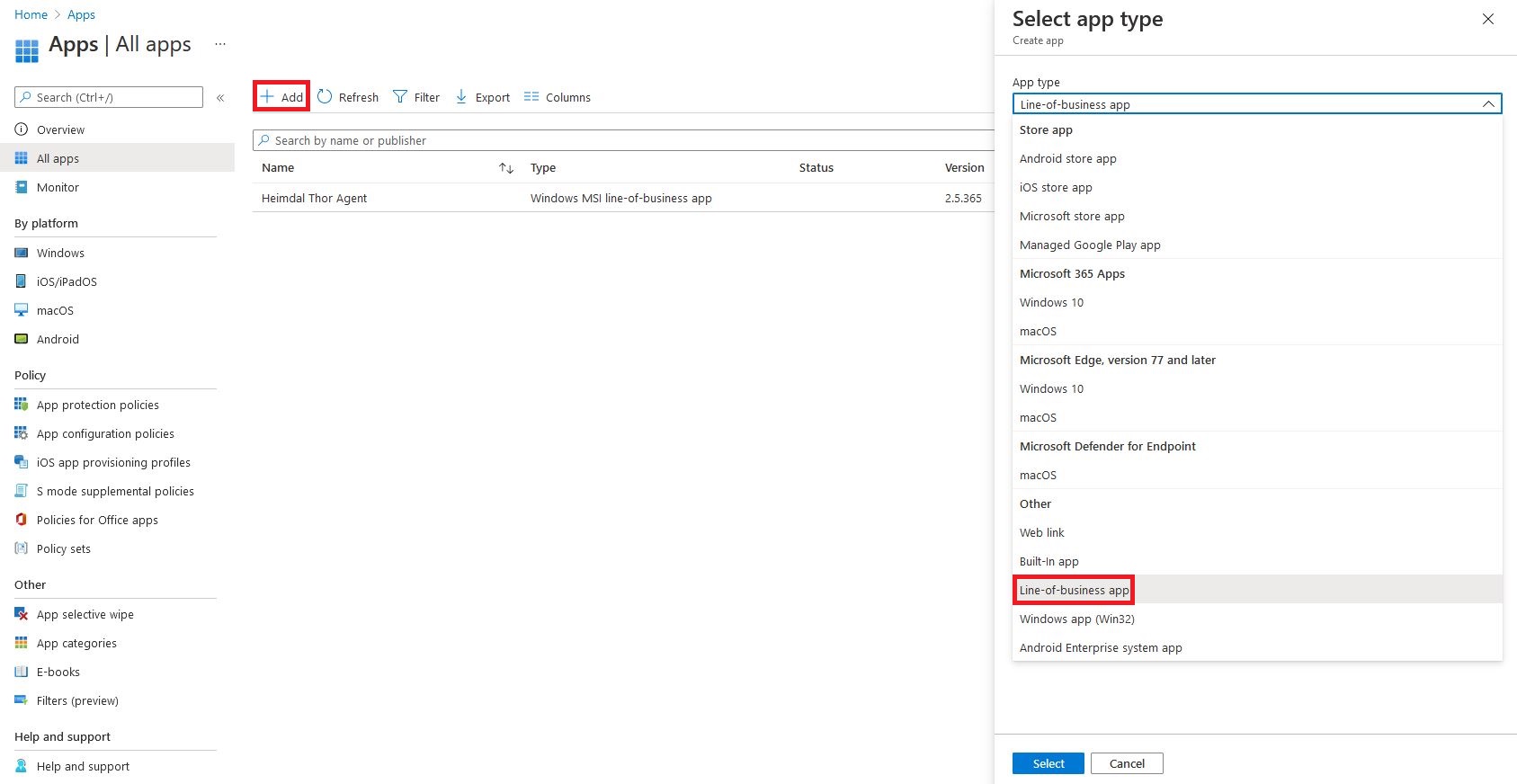 4. From the Add App window, press Select app package file, browse for the App package file (on the right-side pane), and press OK.



5. Configure the app by setting the Description, Publisher, App install context (User is preferred over Device), Ignore app version (No is preferred over Yes), and Command-line arguments (/qn) and press Next. The rest of the settings can be configured according to the preferences of each customer.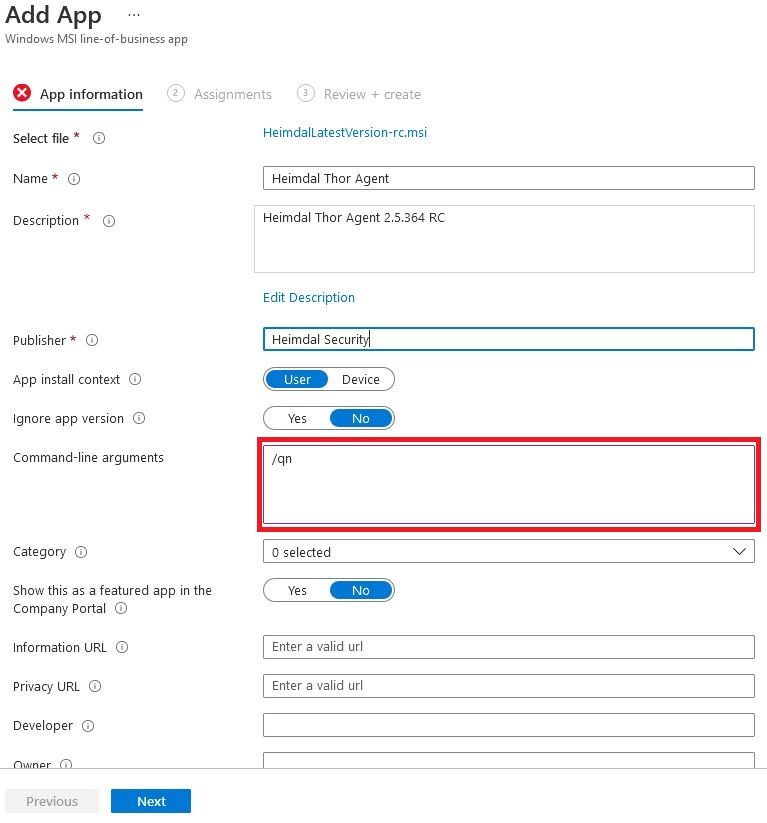 6. Once the application is added, you can assign it to a group or multiple groups, to a user or all users, or to a device or all devices. After you select the assignment press Next.


7. Review the configuration and press Create.