Open System Center Configuration Manager and navigate to Software Library and right-click Applications and select Create Application.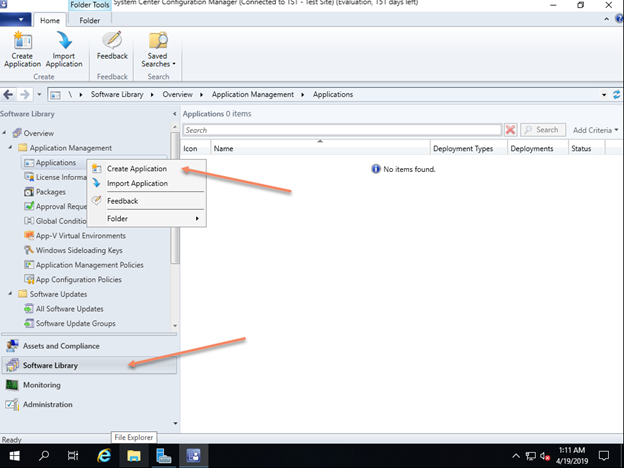 The Create Application wizard will appear and you must choose to automatically detect information about his application. The Type is Windows Installer and you also must choose the location of the Heimdal Thor installer location. This should be in a shared location.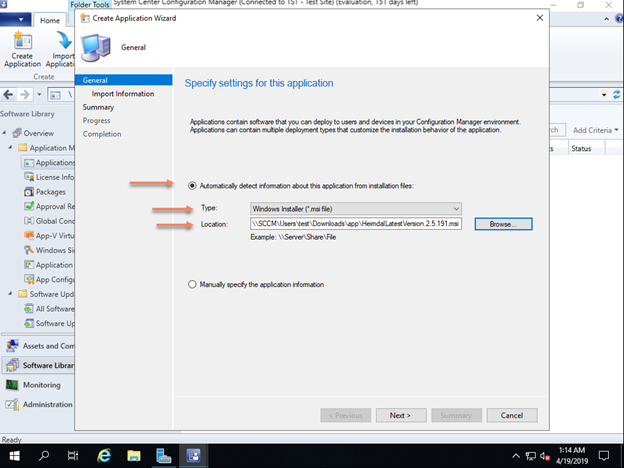 Click Next and then Next again on the Important Information.
On the General Information tab, you can specify the name of the app in this case Heimdal Agent and you can also specify the software version.
In the Installation Program box, you need to specify the silent install arguments. Here you need to add the Heimdal license key.
The argument should look like this:
msiexec /qn /i HeimdalLatestVersion.msi heimdalkey="xxxxxxx-xxxx-xxxx-xxxx-xxxxxxx"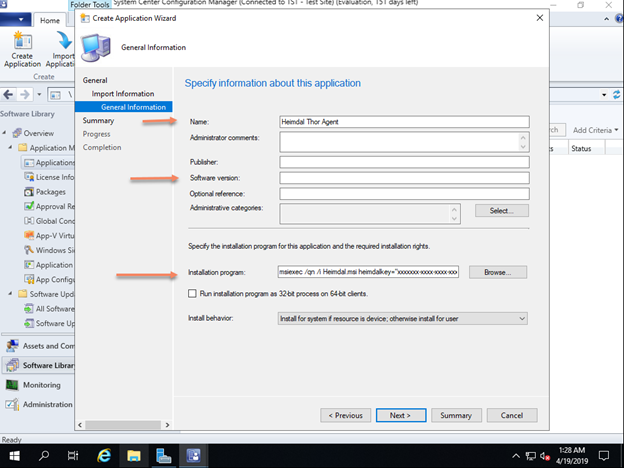 Now you can click next and finish the package.
Right-click on the newly created Heimdal Agent package and select deploy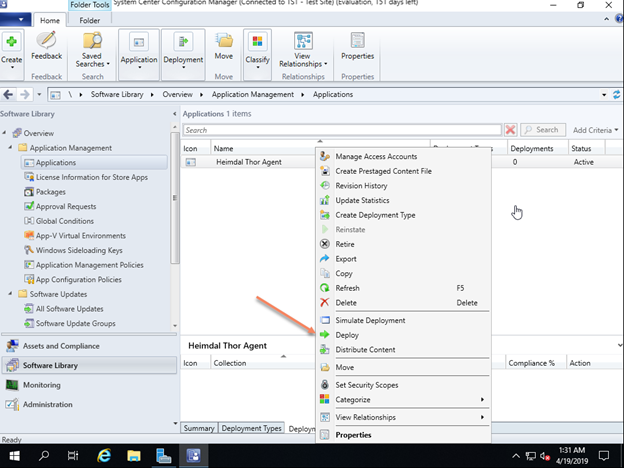 In the deploy software window, you need to select the collection where to deploy the Heimdal Agent.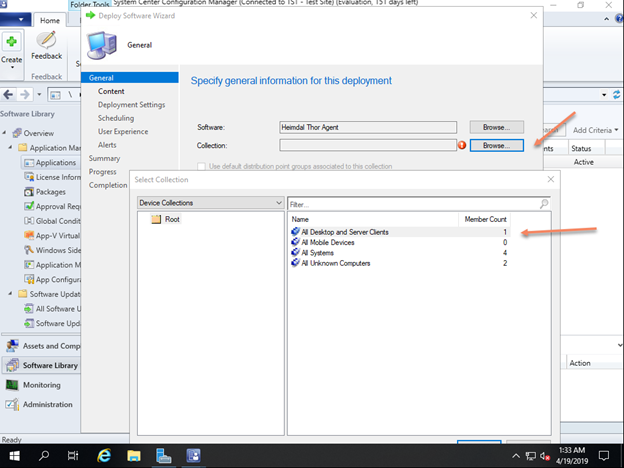 In the content tab, you need to add a distribution point.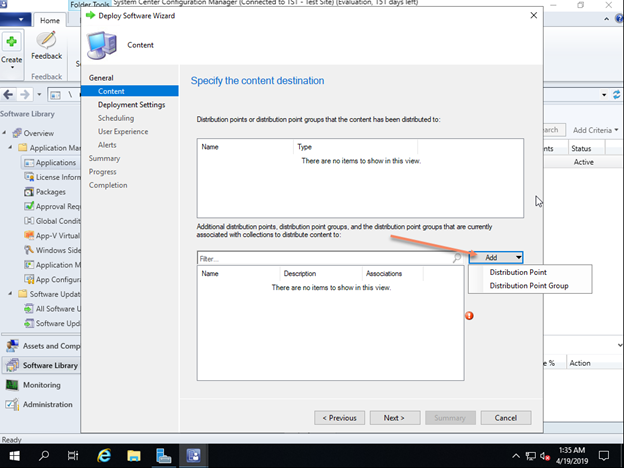 On the next tab, Deployment Settings you must select the Action to install and the Purpose to Required: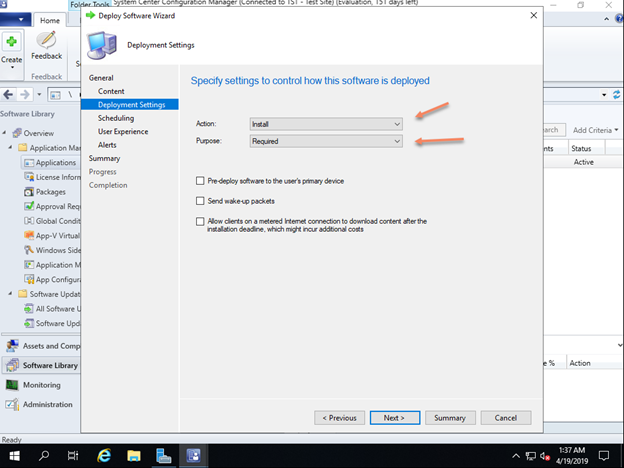 You can now finish the Deploy Software Wizard and the deployment of Heimdal Agent should start on the client PCs.
NOTE:
If you have installed on your machines an older version of the Heimdal Agent that was not auto-updated, you can easily redeploy the latest version over the old one via SCCM. The old one will be automatically removed and your machines will have the latest version installed