With Next-Gen Antivirus you can perform various scans in order to keep your computer clean of malicious files. Keep in mind that only one scan can be run at a time.
Custom Scan - allows the scan of any file by using the right-click context menu then selecting Scan with Next-Gen Antivirus which will open a new window with the result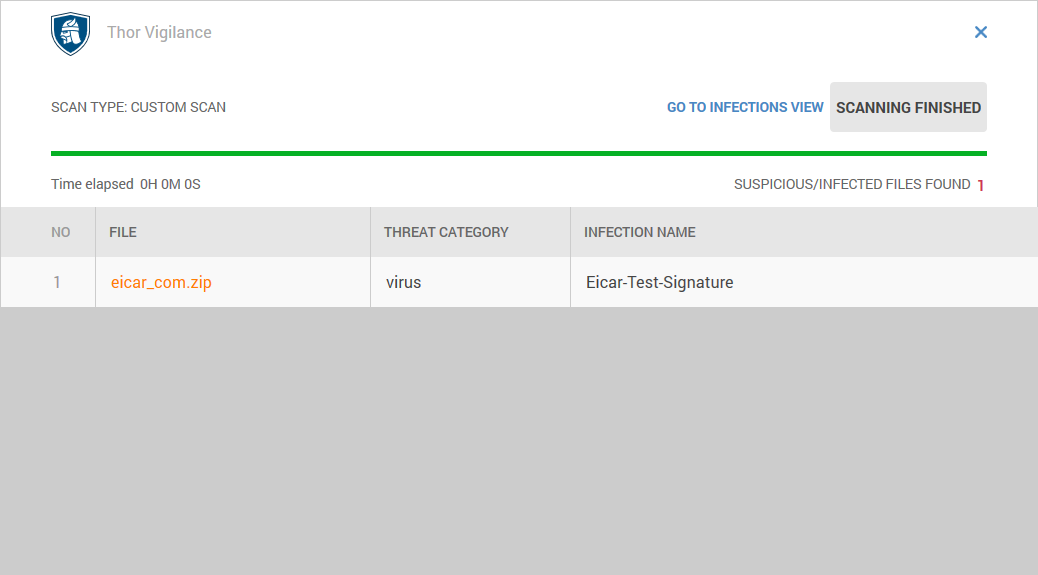 Quick Scan – scans critical OS locations and the most usual target folders which are known for virus activity:
For Windows:
C:\Windows\system32

C:\Windows\SysWOW64

C:\Program Files\Common Files

C:\Program Files (x86)\Common Files

C:\Windows
For MacOS:
Active Processes Scan – scans all the processes currently running on the machine
Full Scan – scans all the local files on the computer
Hard Drive Scan – scans all files on the hard drive while ignoring the files on all external media types
Local Drive Scan – the profile will scan all local disks including the hard drives, optical drives, and external storage
Removable Drive Scan – scans for the files that are on flash, optical or external drives
System Scan – the profile will scan the system directory
Network Drive Scan – will scan the network mapped network drives (does not work with network locations). The HEIMDAL Agent detects infected files but not actions will be performed (Quarantine/Delete) because a file located on a network cannot be moved to the local quarantine folder.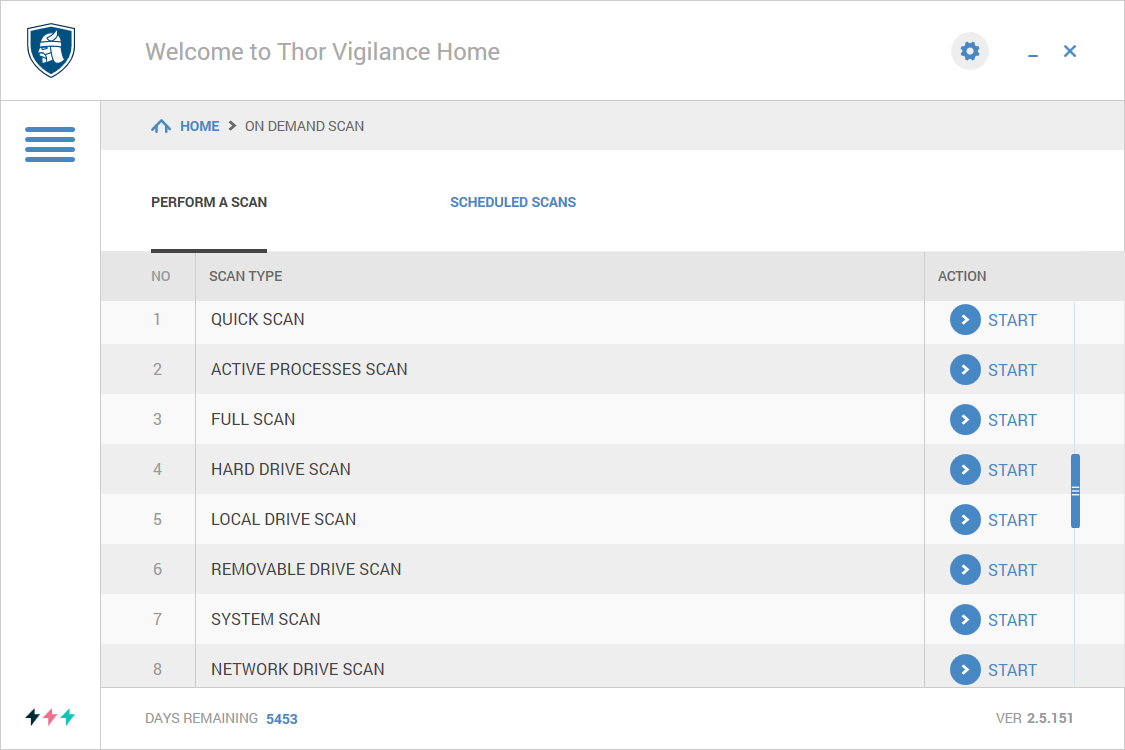 Our antivirus offers Real-Time Scanning which can be enabled from the Settings - Next-Gen Antivirus tab. This feature will scan all actions performed on any file, such as read, write or execute so that malicious activities can be detected immediately.
For more information about Next-Gen Antivirus, please access the product pages: Heimdal™ Next-Gen Antivirus Home or Heimdal™ Next-Gen Antivirus Enterprise.