This guide will show you the steps you need to follow in order to add the Heimdal Security account on authentication apps.
Setting up the Google Authenticator on the Phone:
Download the Google Authenticator application from Google Play Store
Open the application and touch the Begin button to start the configuration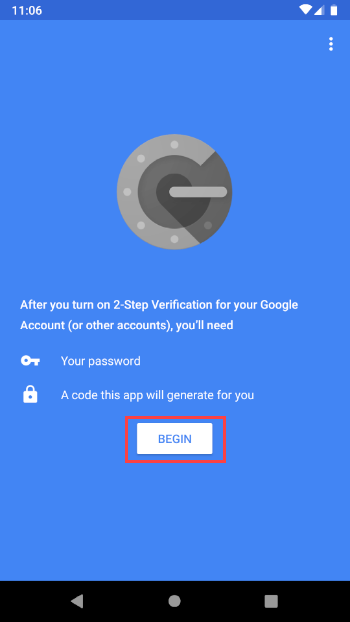 3. Select the Scan a barcode option, which will prompt access to use the camera of your phone, and scan the QR Code from the Heimdal Security Dashboard Login page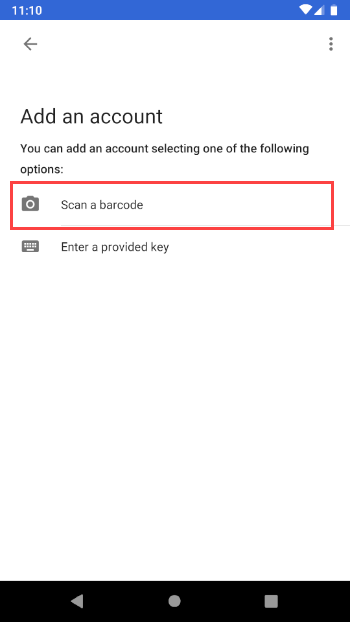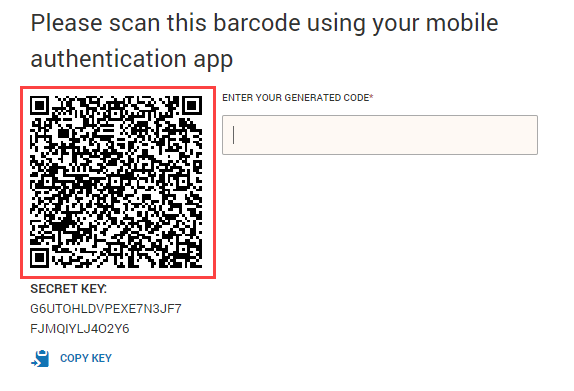 4. The account is now synced with the authenticator from the browser and is ready to be used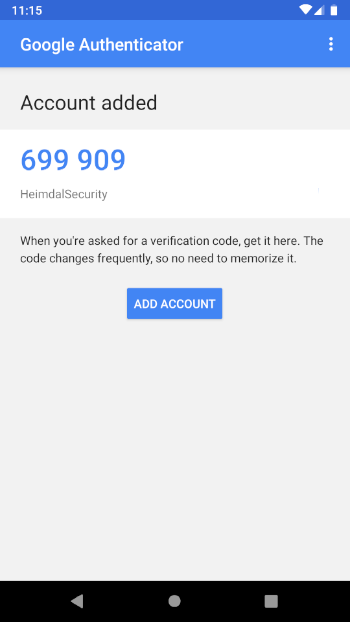 5. Use the generated code to log in the Dashboard

Setting up GAuth Authenticator on Google Chrome:
Step 1
Click on: Download and add the GAuth Authenticator extension to the browser if asked to do so or click on the Add to Chrome button > Add extension



Step 2
Now that the extension is added to the browser, open it and start configuring it: Click on the Heimdal security Dashboard link: https://dashboard.heimdalsecurity.com/
Log in using the credentials sent by the account manager
After logging in, you'll need to change your password.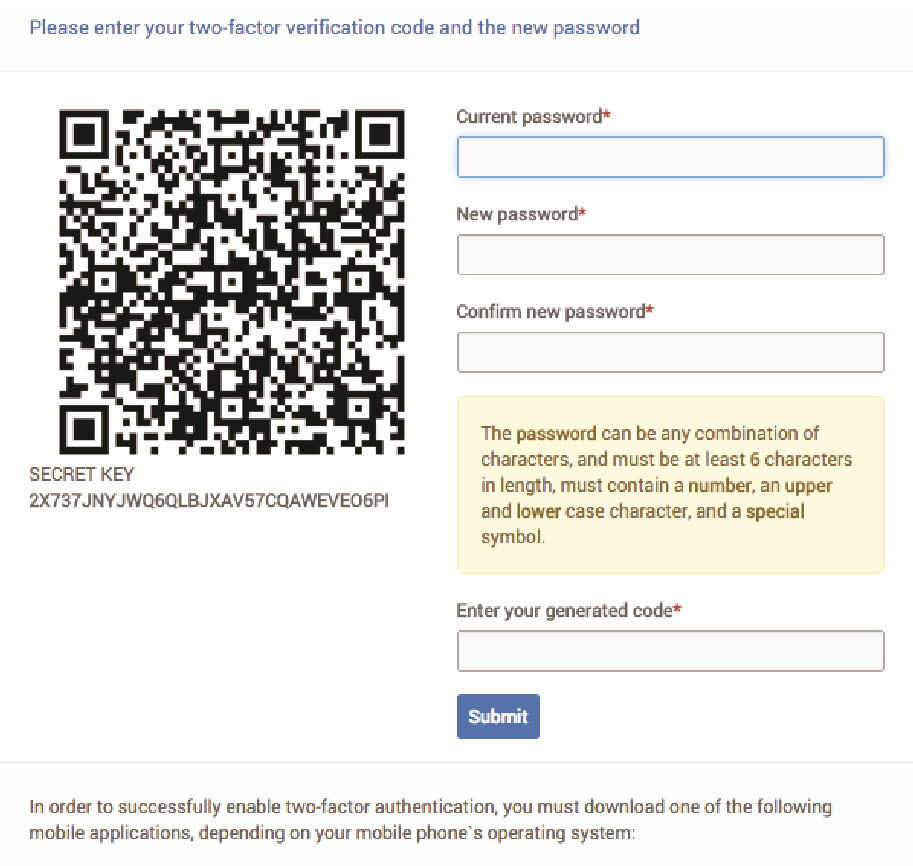 While on this page, click on the GAuth Authenticator extension and click on the Pencil icon to begin adding the account.
Next, click on the + Add and Insert the email address and the Secret Code is the one from the dashboard login page.
After the Secret Code is inserted please press Add
At this point, the Authenticator is set up on the browser.
The Dashboard login page must not be closed or logged into yet.
Important: If you receive an invalid code error please reopen a tab with a new dashboard page and try again.