Right after the installation process is completed, Thor will automatically scan your computer and see if your applications are up to date. There are two things that can happen once the scan is over:
If everything is fine, Thor will display the Scan button in green meaning that all third-party applications are up to date. It will also display the following message: "Your computer is healthy".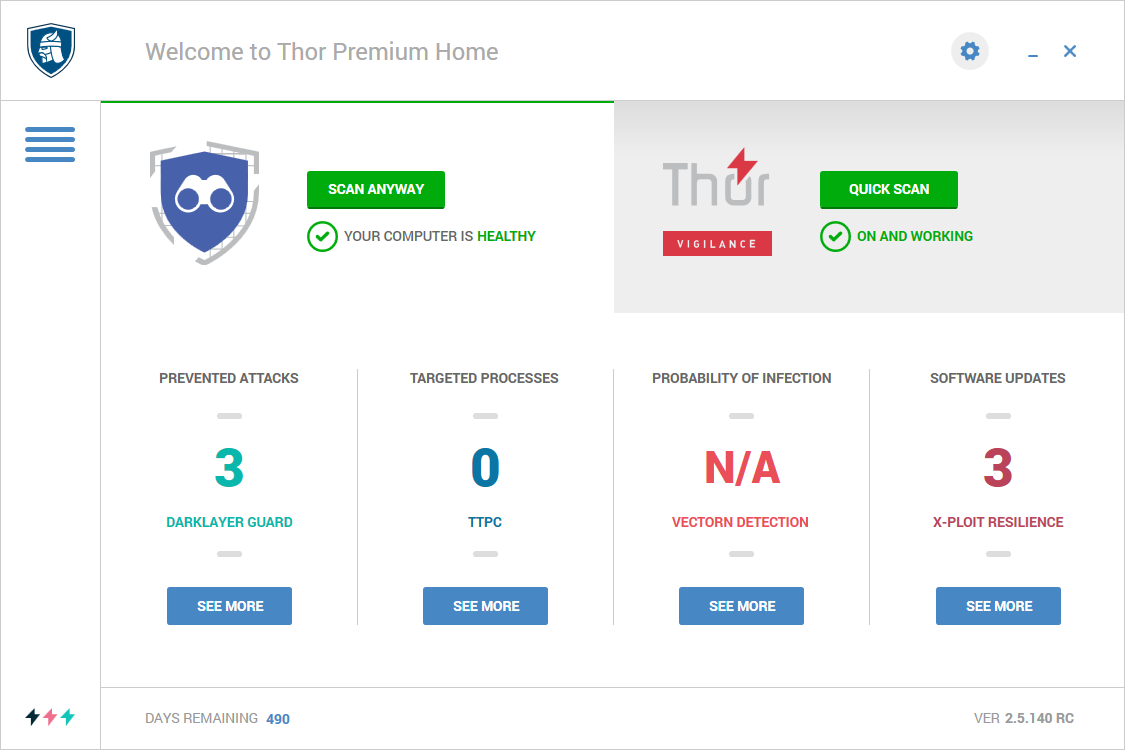 If Thor detects that one of your applications is vulnerable, the Scan button will turn orange and will also display the following message: "Your computer must be updated".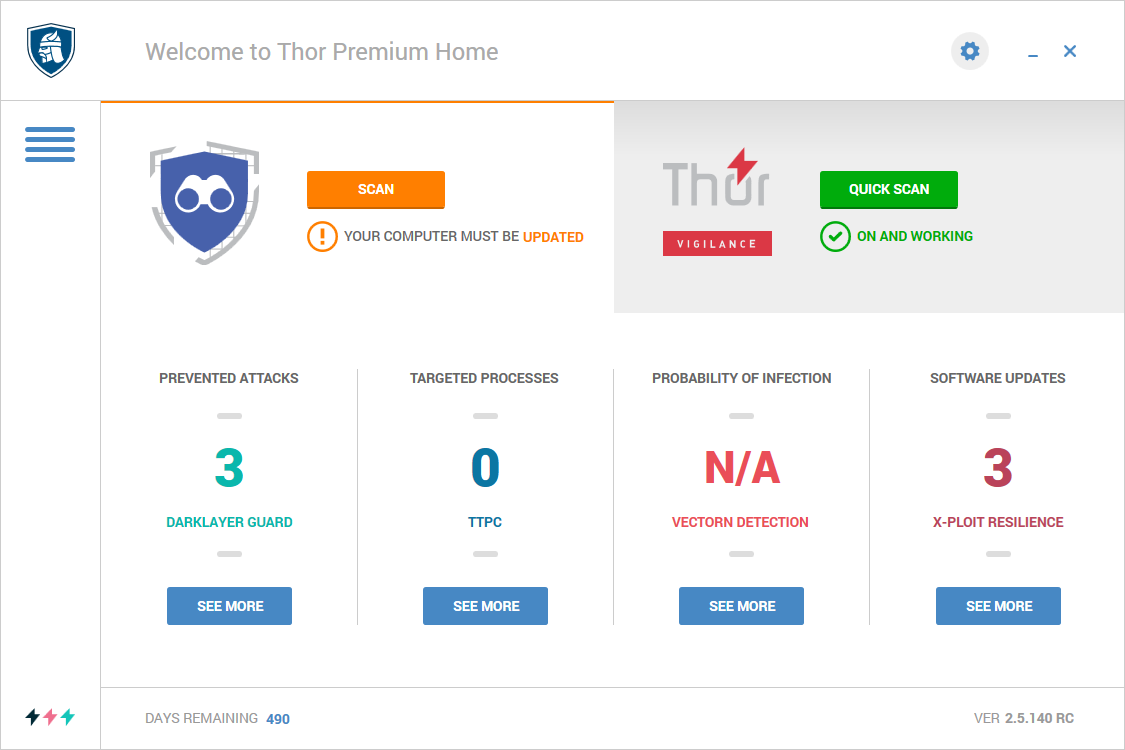 If this should happen, in the "X-Ploit Resilience" section, Thor will show you what application(s) was/were detected as vulnerable. An orange warning will be displayed when software is vulnerable.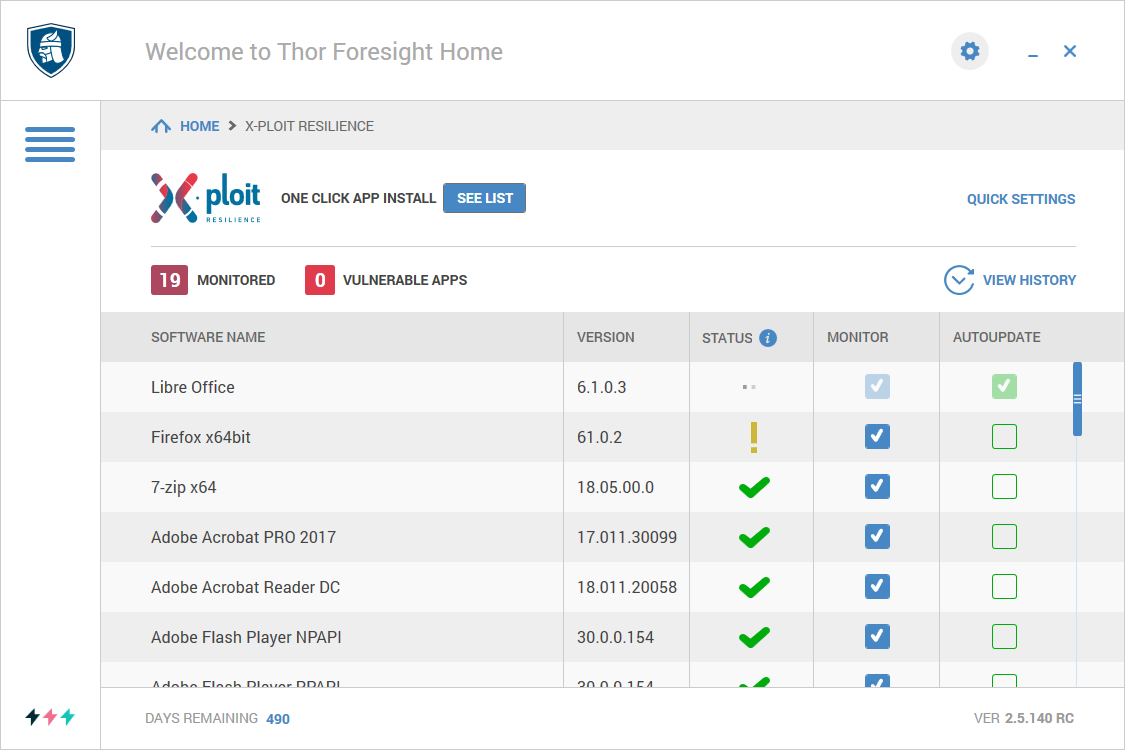 In the above example, Thor has detected that Libre Office and Firefox are vulnerable and it will start to update them automatically. A progress bar made of 3 dynamic dots is displayed when Thor starts to update an application.
There are various statuses a monitored application can have. You can view the meaning of each icon if you put the cursor over the information sign next to "Status".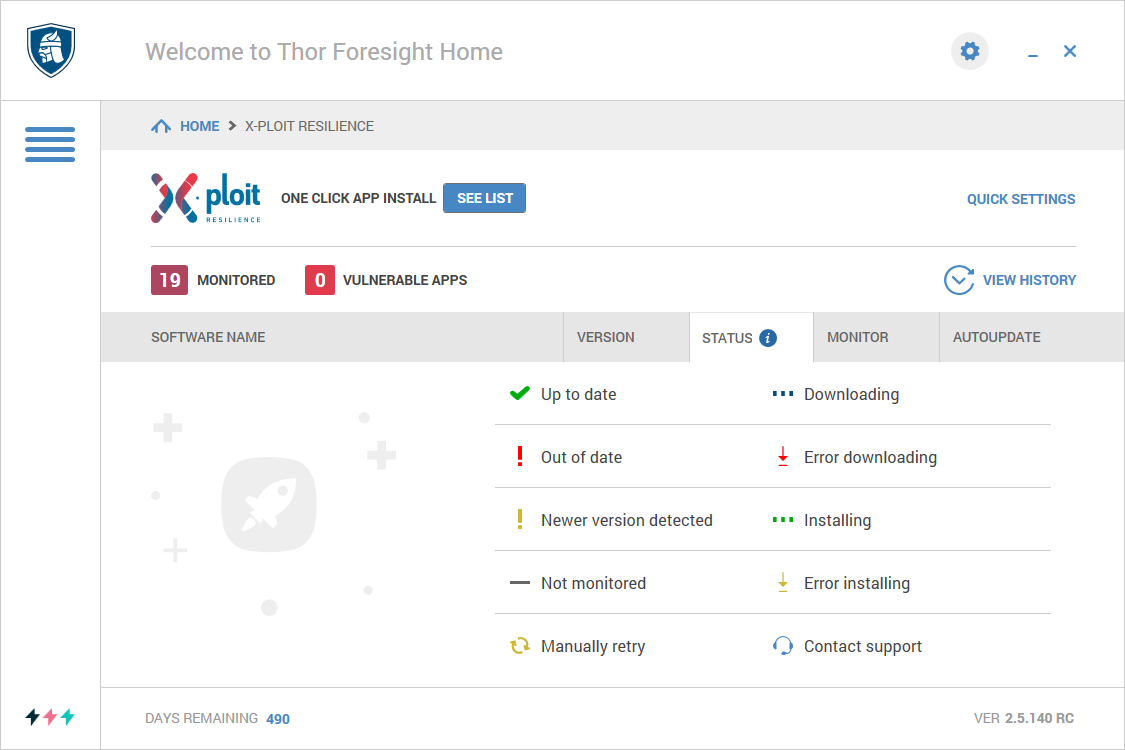 We recommend you check the main view by clicking the Thor icon on the upper left corner. There you will see which areas you are most vulnerable in, so you take appropriate action.