In order to deploy Heimdal through GPO, you need an .msi file with the Heimdal license key included (for example, you can use the Orca software. More information about modifying msi files with Orca click here). 
 1. Create the folder where you want to share the Heimdal.msi from.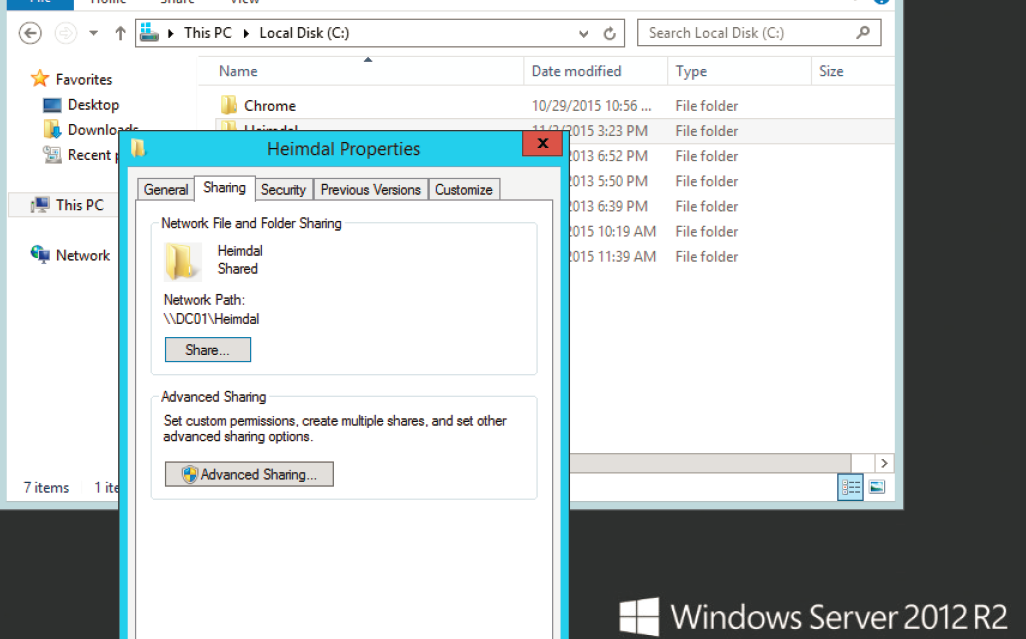 2.  Choose the people in your network you want to share this folder with and establish their permission level.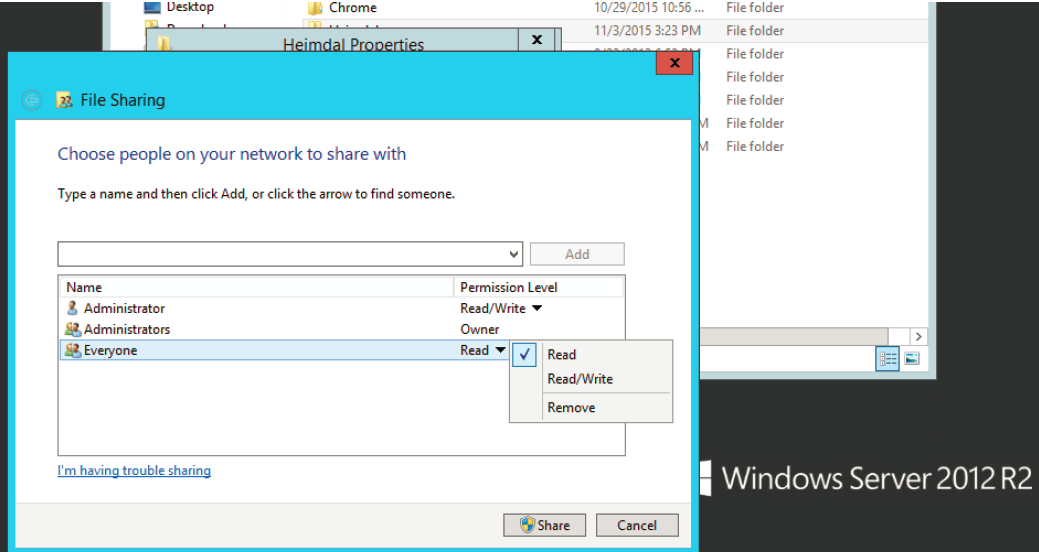 3. On the Domain Controller, click on Administrative Tools and then on Group Policy Management.

Under the domain for which you want to create a GPO:
Select Group Policy Objects
Right click
Choose NEW GPO
Select the name of GPO.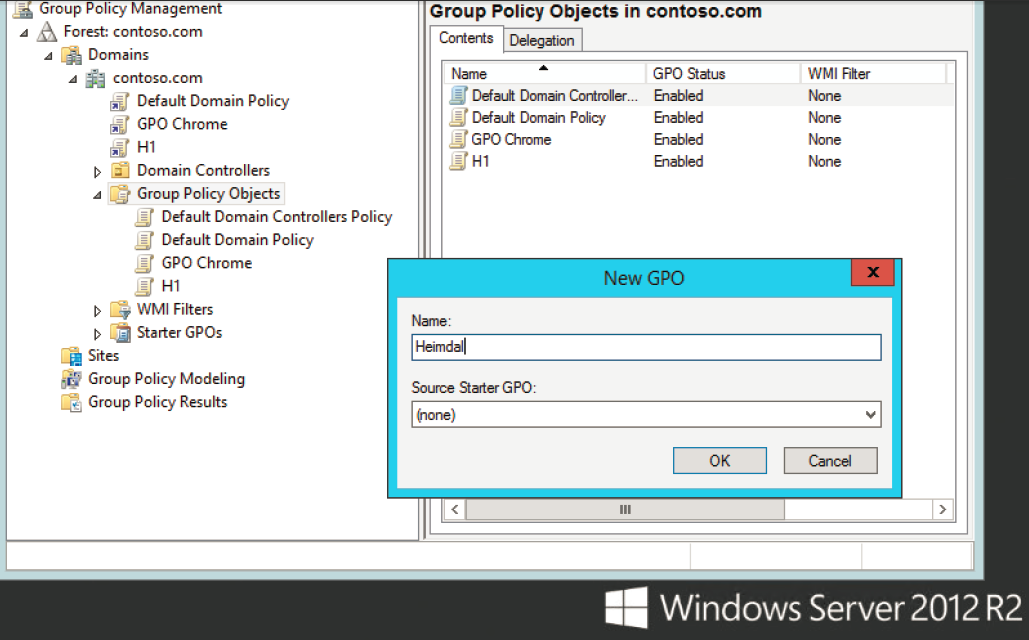 4. Open the Group Policy Management Editor and select the following: User Configuration/Policies/Software Settings/Software installation (right click)/New Package)/Open and select your .msi file.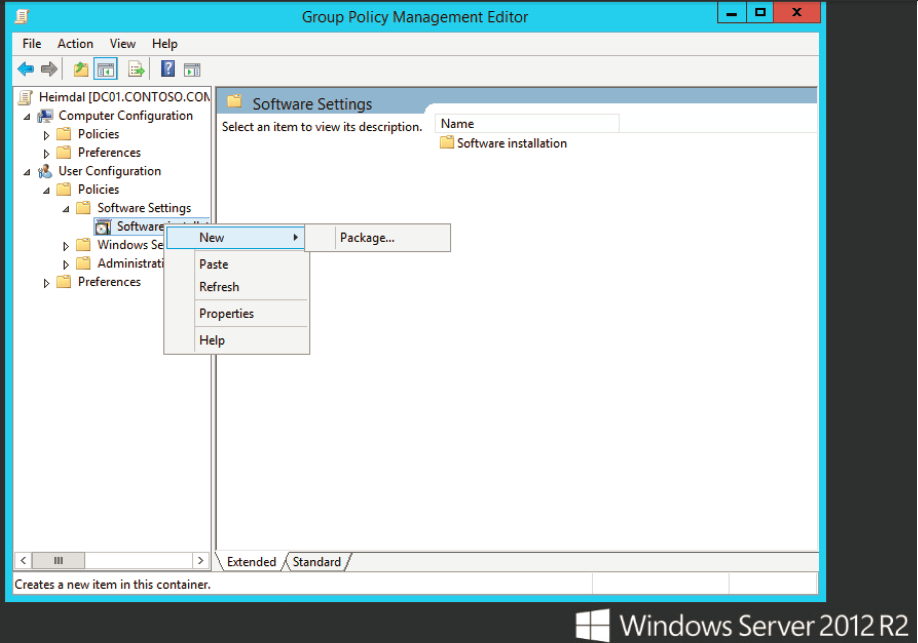 5. For "Deploy Software", chose the "Assigned" option (this way, the installation will run without user interaction).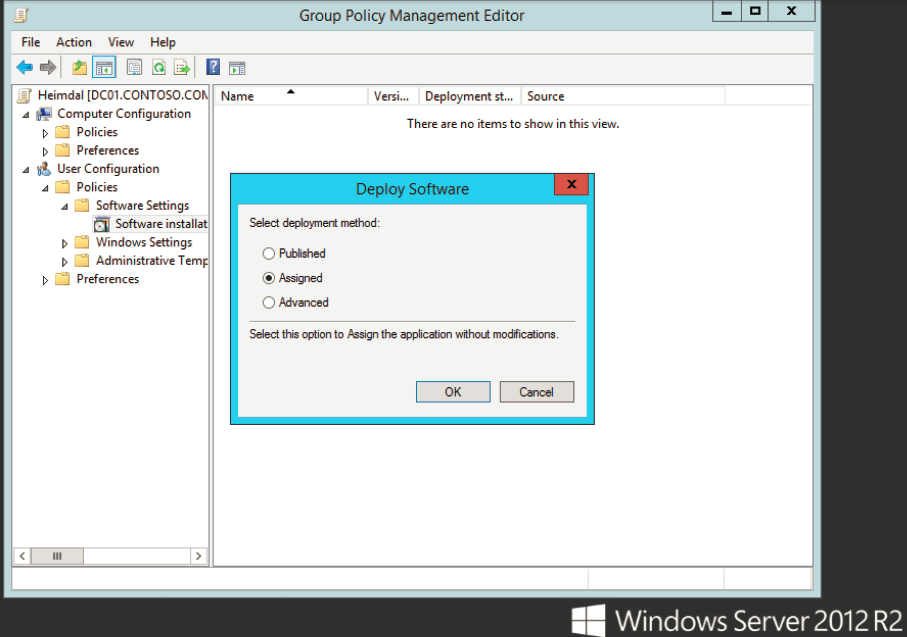 6. Select the "Heimdal" package, right click, select Properties and then Deployment, the "Assigned" type. If you choose "Install this application at logon" option, the users will have Heimdal installed at the next logon.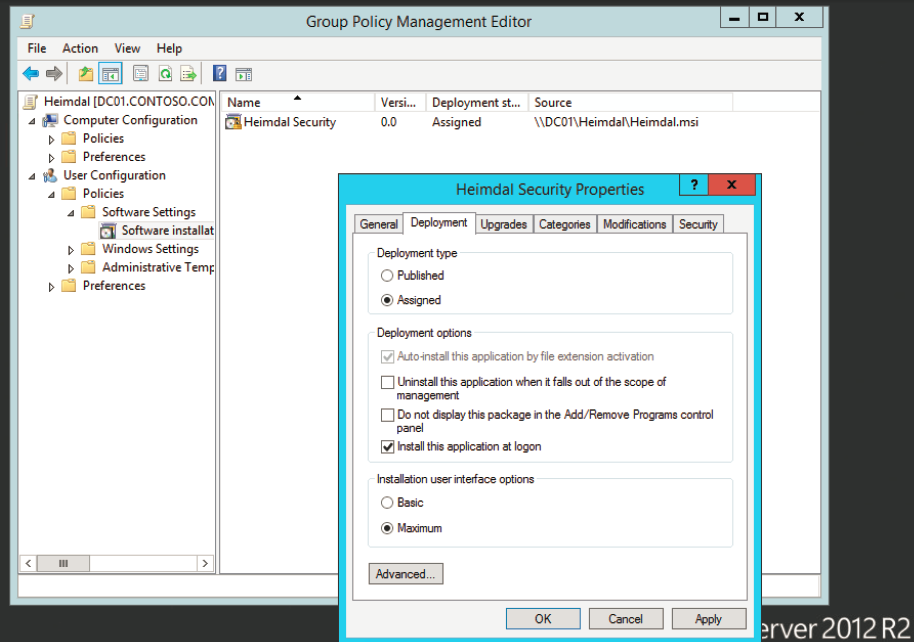 If you want to install Heimdal by forcing appliance of the policy from user, run this from cmd: Gpupdate /force /boot /logoff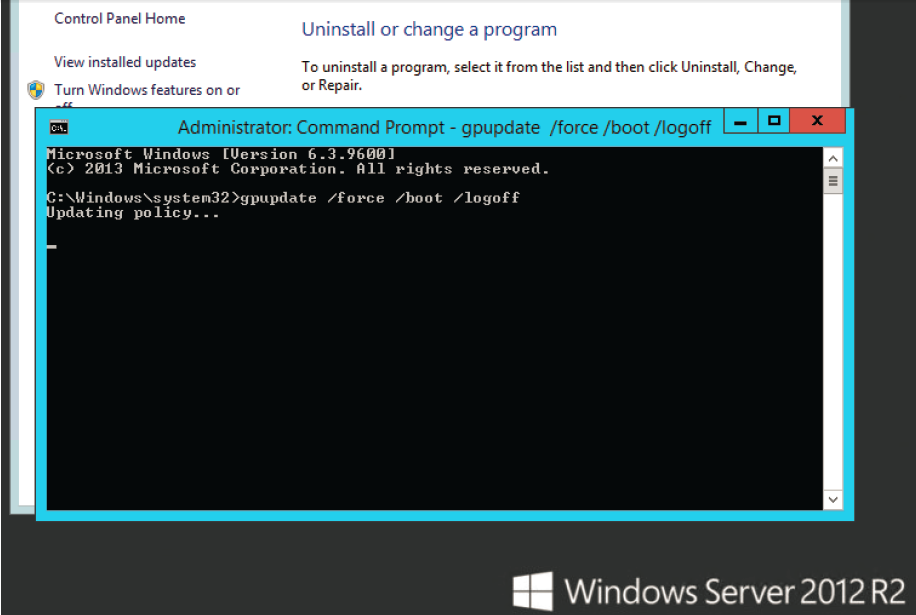 This is a silent installation and you will be able to check in your Control Panel/Programs to see if Heimdal CORP V2 is installed.