It is possible to install Heimdal in non-command accepting environments such as Active Directory Group Policy Management and similar systems.
The activation key can be inserted directly into the MSI, as a row with the property "HEIMDALKEY" and Value "[activationkey/serialkey]".  The following section shows the approach to be used when inserting the activation key using Orca Version 5.0.9600.0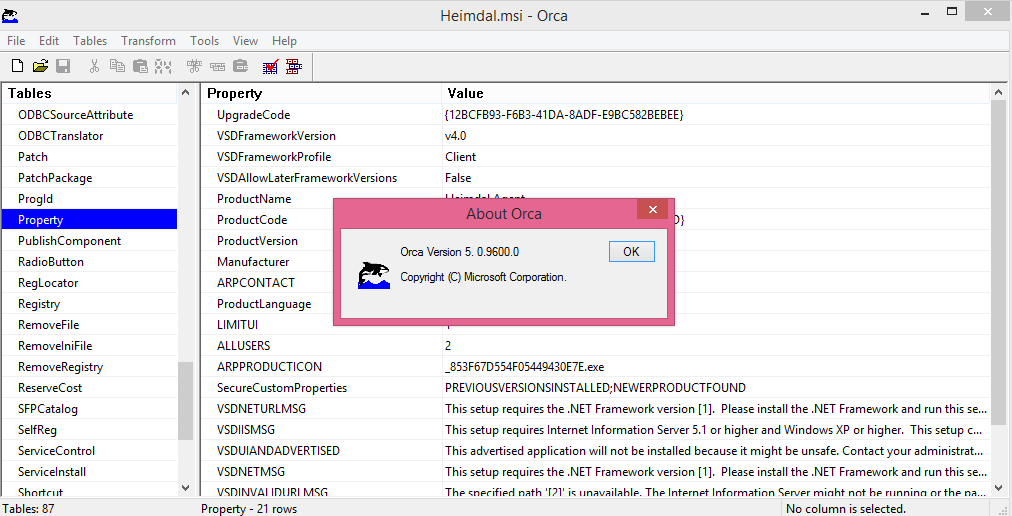 Before doing the adapted MSI file, check the following settings from ORCA:
Open Orca
Click on Tools
Choose Options
Go to the Database tab
Check the first two options
Hit Apply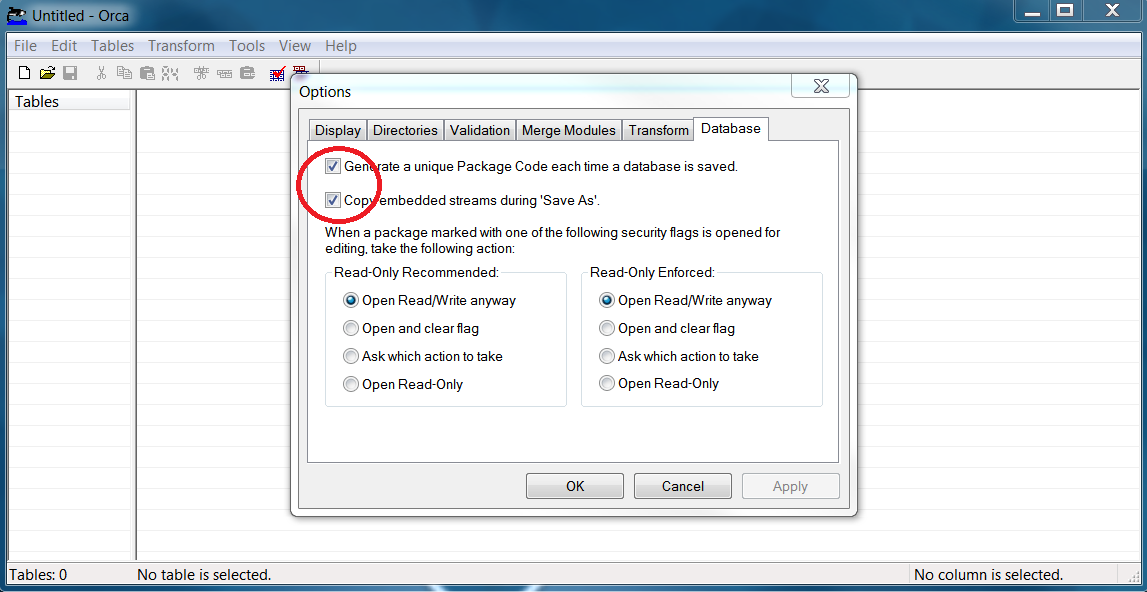 1.Install Orca and open Heimdal.msi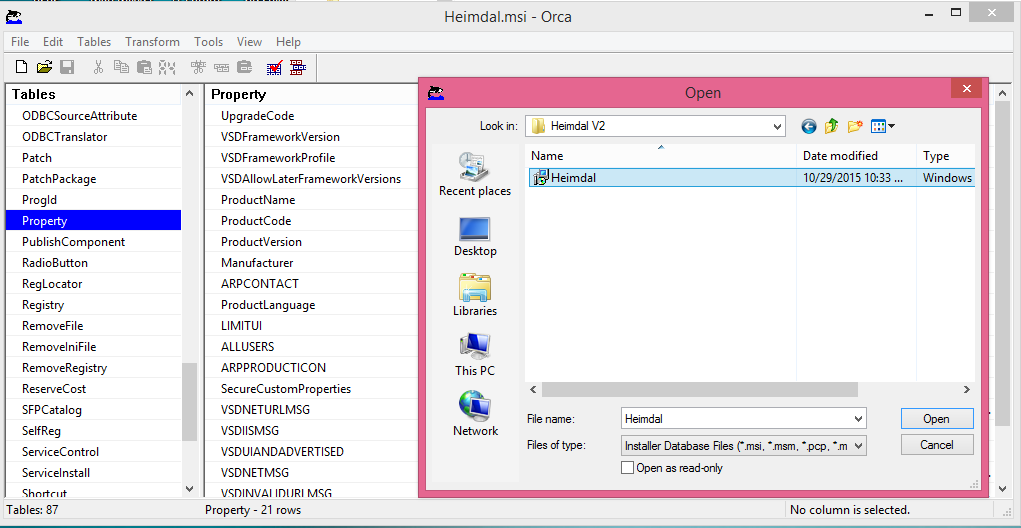 2.Find and mark the tabel "Property" and select "Tables" and click "Add Row…".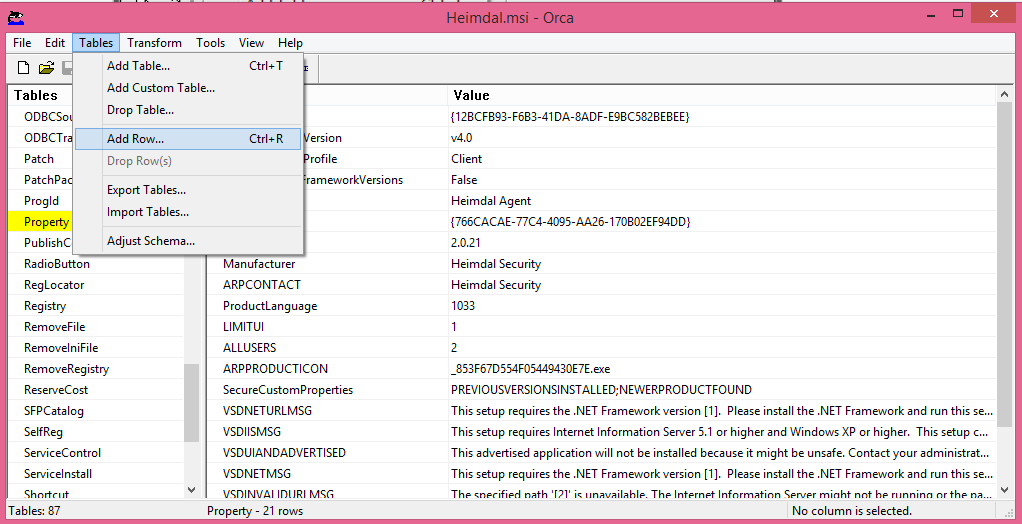 3.In the Property field, write HEIMDALKEY and in the Value field paste your activation key as shown in the examples below: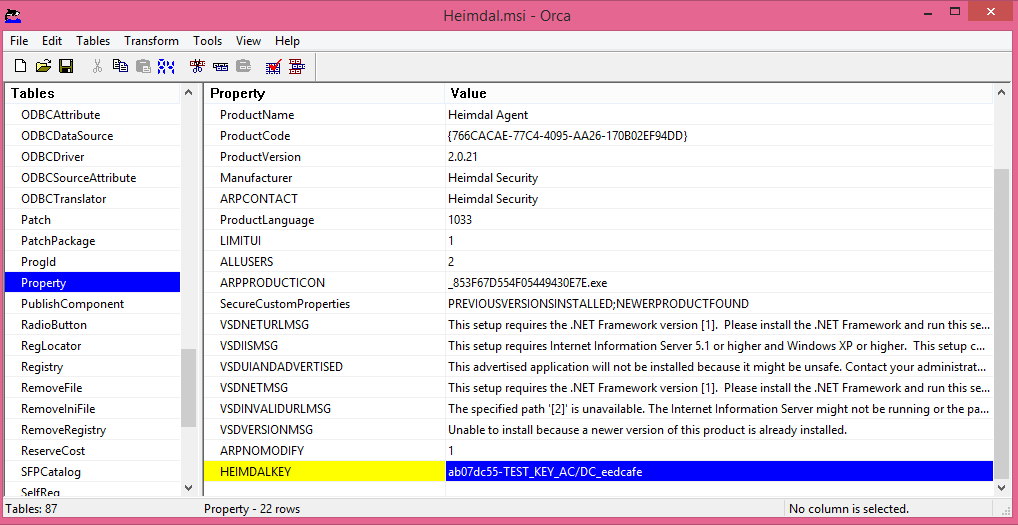 4.To save as a standalone MSI with the activation key built in, click "File" and "Save As".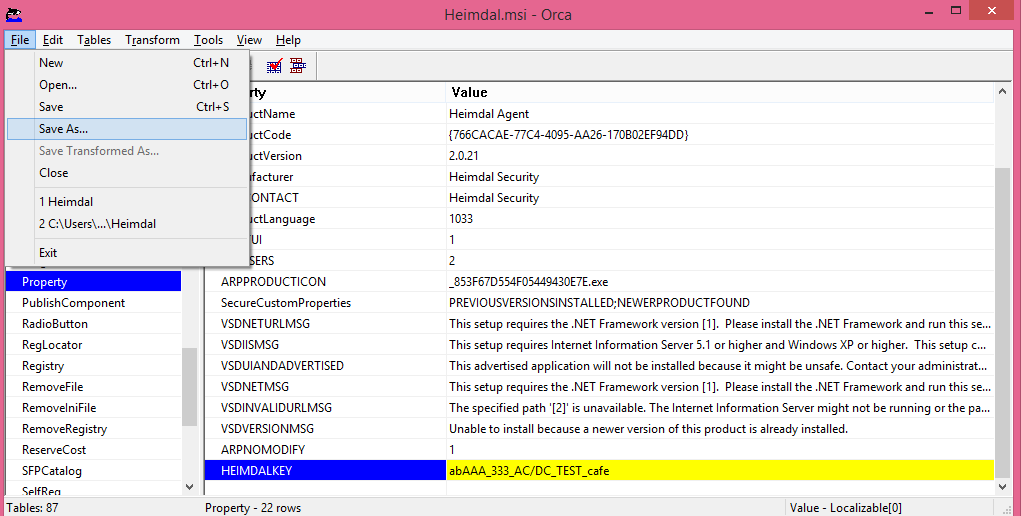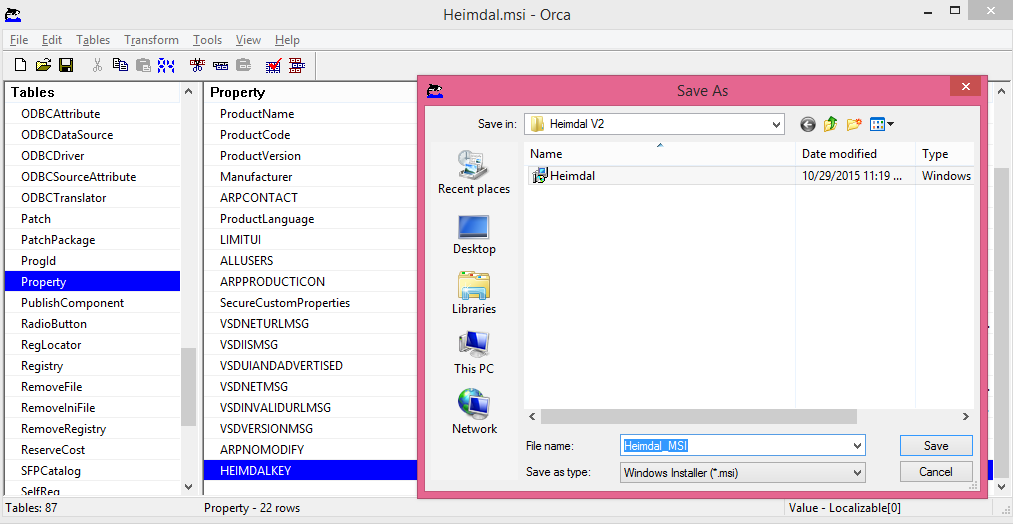 Remember that MSI files contain your organization's license/serial key and should only be used on the computer, which you have purchased licenses for. Abuse will be monitored.
Important 
The build created with Orca should always be installed silently. It will not work with if it is installed manually.