Thirty (30) days before your HEIMDAL for Home license expires, you'll get a Renew button in your product. Here's how to find it and what it does.
Go on your taskbar and double-click on the Heimdal icon.
On the home screen, in the bottom left corner, you'll find how many days you have left from your subscription and, next to it, a button called "Renew".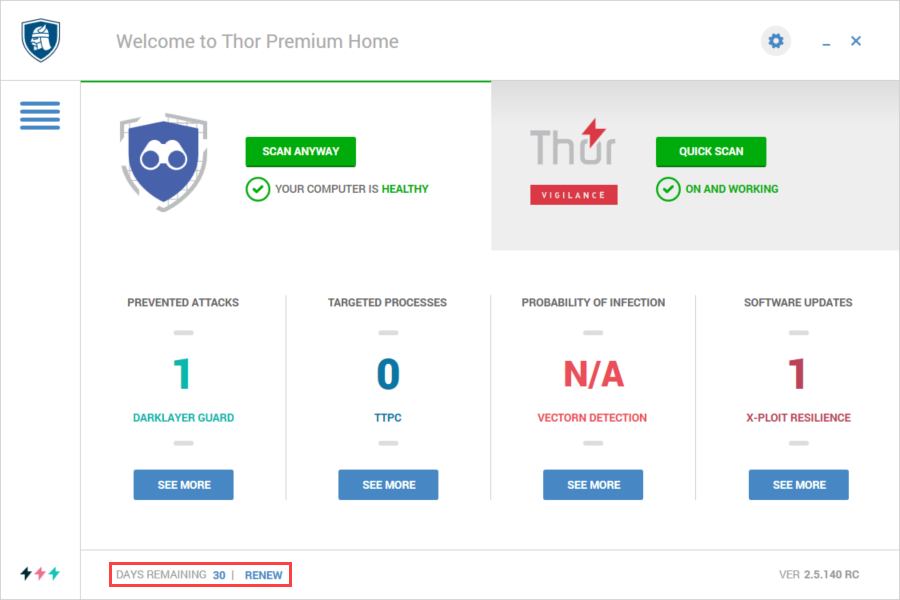 Click on the Renew button. When clicking the Renew button, you'll be automatically redirected to our Heimdal Security online shop, where you have to finish the transaction by following the payment steps. Once the transaction is completed, your HEIMDAL for Home subscription will be extended. The information about the validity will also be displayed, after a short while, in the License tab (View Log -> License), and everywhere in the product, in the bottom left corner.