Double click on the installer.

Windows will prompt a UAC (User Account Control) security warning and you have to click on the Yes button.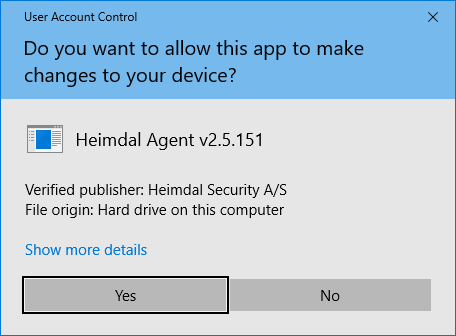 Once you accept the installation, the Heimdal Agent will initiate the process as in the photo below: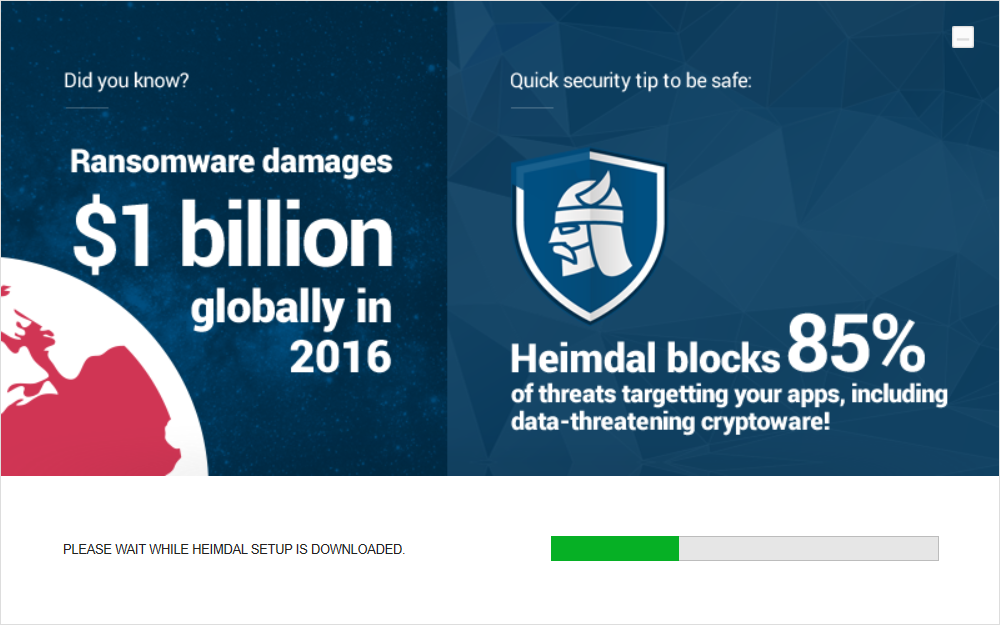 In the next step, you have to scroll down and read the terms and conditions, then the I agree button will become available.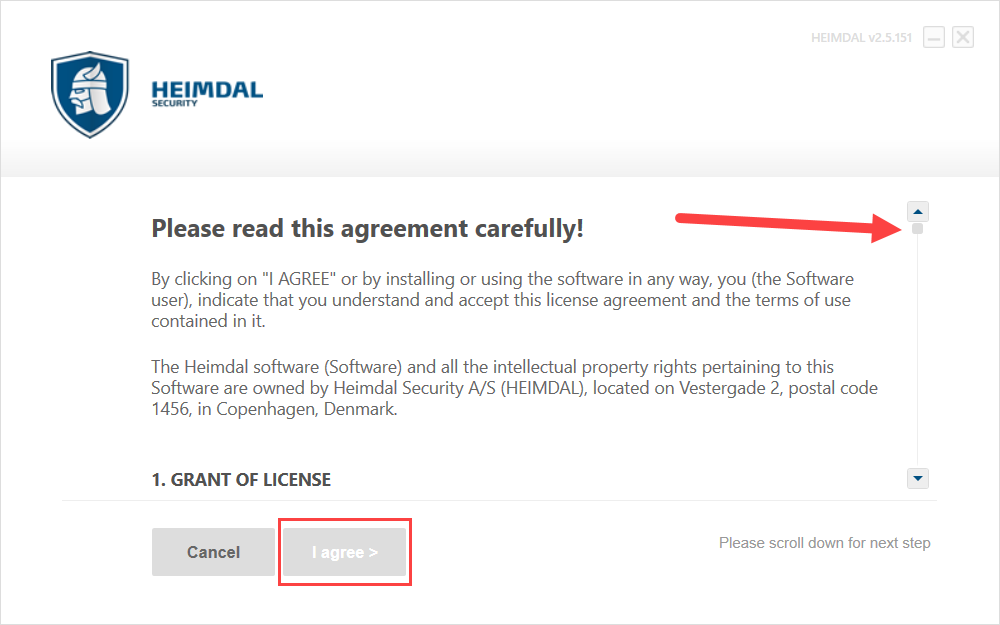 After that, you can select the language of the application.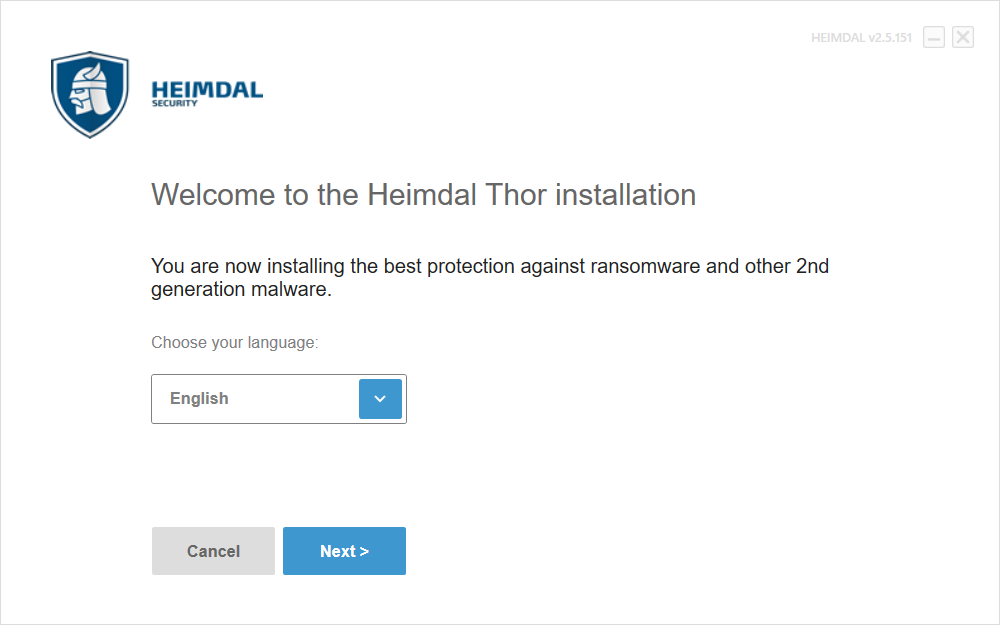 In the next window, the Heimdal Agent will show you the default install location and provide you with the option to change it. You'll also have the possibility to add the Agent's shortcut to the desktop.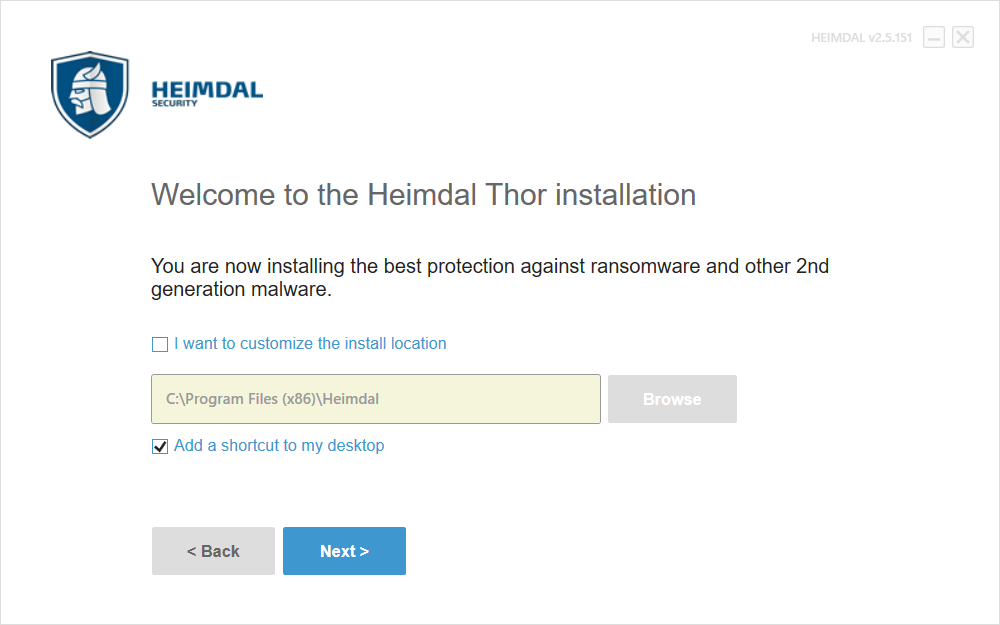 In the next step, the Heimdal Agent will ask for your license key. To purchase a subscription, please access the Our Security Products shop page. For more information, please read this article: How can I get a License Key?
If you don't have a key and you've downloaded Thor, just choose the third option I want to activate Heimdal (Thor) FREE to move on to the next step.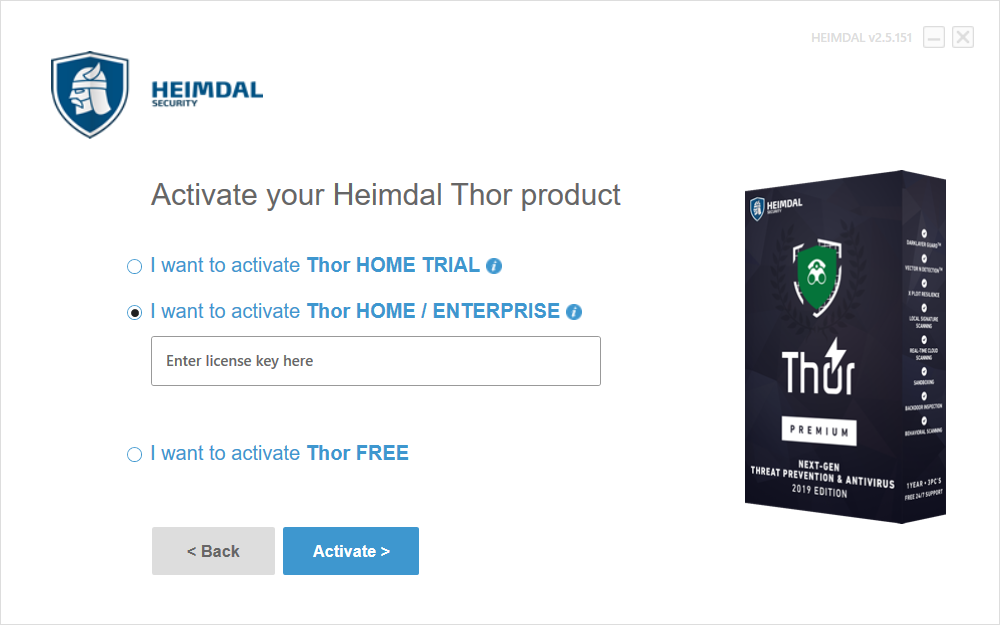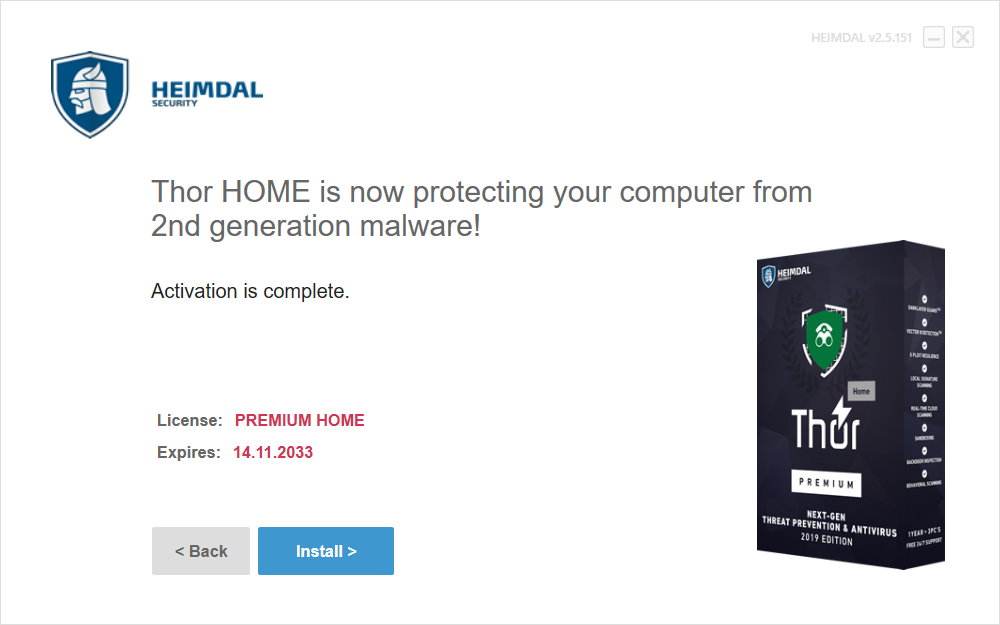 Once the installation process is completed, you will receive the "Installation successful" message.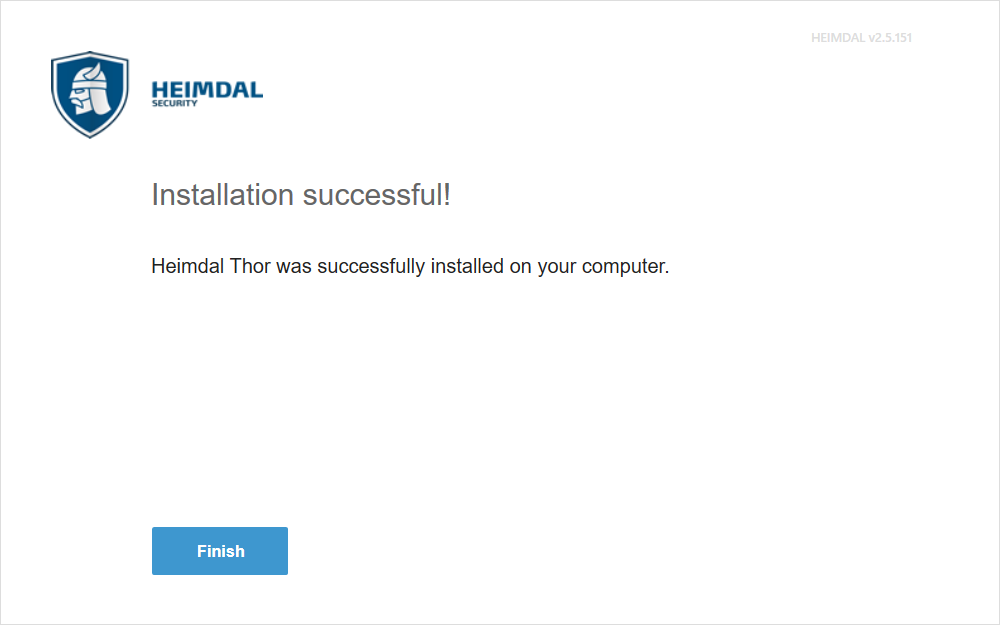 After you click on "Finish", the installation process will be complete and the Thor icon will be displayed on the right side of your taskbar.
Watch How to install Heimdal Pro on Vimeo: