You can get a HEIMDAL for Home license key by going to our secure online shop: https://heimdalsecurity.com/en/products then select one of our products, Heimdal™ Threat Prevention Home, Heimdal™ Next-Gen Antivirus Home, or Heimdal™ Premium Security Home, and proceed with the purchase.
Please complete the requested information while in that section and make sure you finish all the steps, as described below.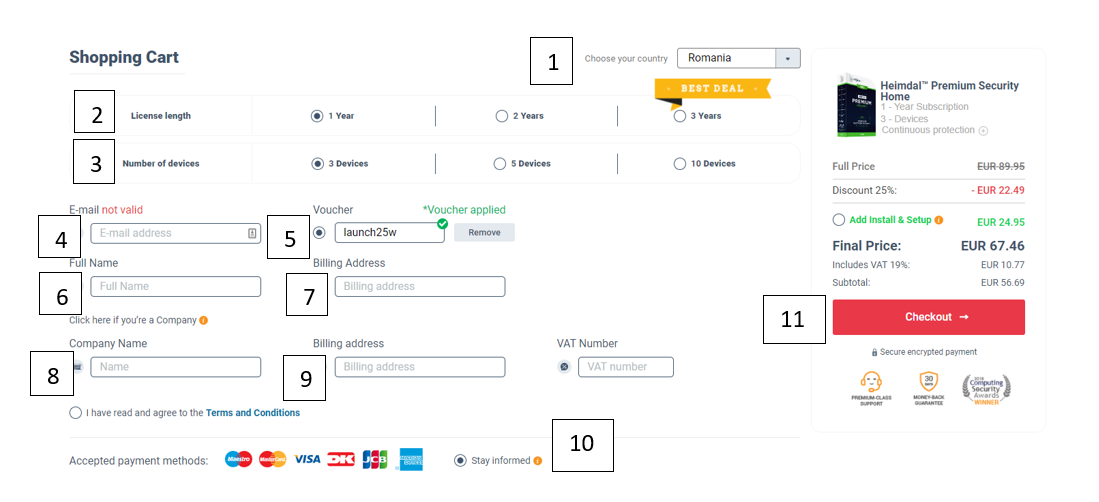 1. The online shop will automatically choose your country based on your location.
2. You can select for how many years the license will be valid: 1, 2, or 3.
3. We now offer subscriptions that allow you to activate HEIMDAL for Home on 3, 5, or up to 10 computers.
4. Input a valid email address where we will send the details of your purchase, which includes the license key and download instructions.
5. You can insert a discount voucher then click Apply to benefit from a better deal.
6. You need to insert your full name.
7. You need to insert the preferred billing address.
8. If you're buying HEIMDAL for Home as a company, please fill in your billing address and VAT number to get a receipt.
9. The details will be emailed to the address you mentioned in step 7.
10. Subscribe to Heimdal Security's newsletter that is packed with tips and tricks about how to stay safe online and information about our special offers or campaigns.
11. The final price you have to pay for a HEIMDAL for Home subscription includes a discount for the remaining days of your current subscription in case you are upgrading as well as the discount from the applied voucher.
12. Once you provided all the information required, press the Proceed to secure checkout button to continue with the purchasing process. If you switched to manual renewal, you have to choose one payment method out of the two available: Card or Paypal.

13. After selecting the Card payment method or if the automatic renewal was left active, you'll be redirected to the page where you have to complete the card information.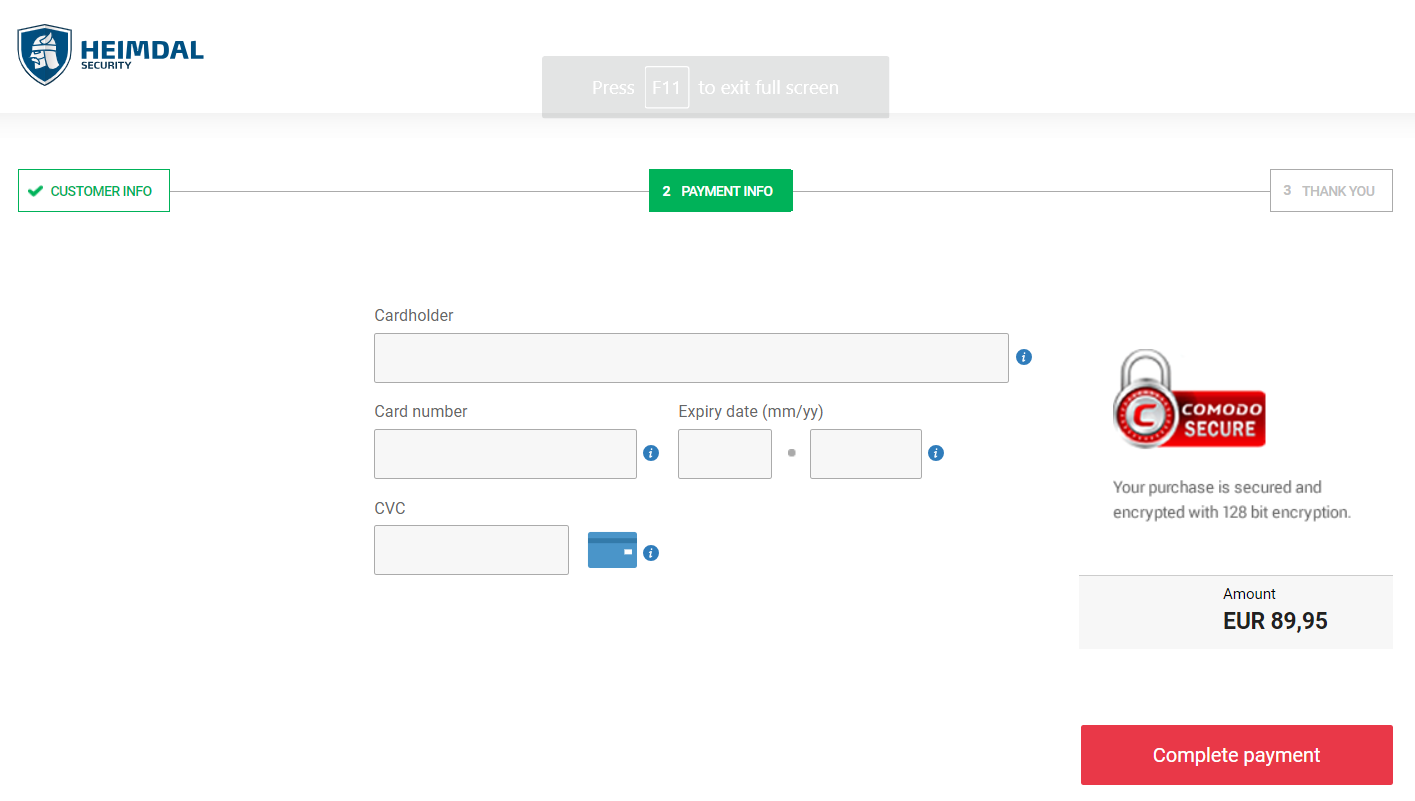 14. In case you selected PayPal, you will be redirected to their website.
Completing the payment will redirect you to the last step where you'll receive your HEIMDAL for Home license key. The license key will also be sent to the email address you provided, along with the receipt corresponding to your payment.